Hello fans and apes,
In the following letter taken from a 'housing market blog' I shall examine the inner-mind of the indebted 2012 housing bubbletards and their internal HIDDEN suffering. It is important to realize that sheeple, especially honkeys DO NOT ADMIT THEIR PROBLEMS - their white-pride prevents them from doing so - as such to examine whats really going on one must look 'beneath the surface' of the fake smile and new SUV or McMansion.
In the letter below you will see whats going on with ALL of these yuppie housing imbeciles who borrowed during the boom and are now in nightly torment trying to re-pay their bills and avoid DIVORCE and the break down of their already pathetic 'families'. Remember this is what these yupp yupps are REALLY GOING THROUGH BEHIND C'CLOSED DOORS'.
[Note from hives: the following letter was taken from a housing market blog]
I feel trapped and depressed by this mortgage and house. Help
.
[LOL! "HALP! -- CALL AMPALAMPS!]
"Longtime reader and poster

going anonymous

for this one.
[STOP RIGHT THERE! LOLOLOLOL!!!!! See THIS is what Im talking about! These fucking WHITE NIGGERS are so goddam VEIN and fearful of being judged that they have to post 'anonymously' EVEN OVER THE INTERNET when it comes to their housing bubble failures! This bitch literally opened up a separate account, JUST TO POST THIS LETTER under a different/anonymous screen name! OHHH LAWD EYES WHITE I CANT ADMIT EYES AINT PUURFECT!!! I NEEDS HALP! HAAAAALP! EYES WHITE! EYES CANT ASK FO' HAAAALP! DAT MAKES ME A NIGGER! HAAALP!"]
We signed refinance papers last night, and after the notary left,

I sobbed alone in our bedroom

.

[YEEEEEEEESSSSSS!!!!! LOLOLOLOLOLOLOLOLOLOLOLO!!!!!!!!!!!!!




!!!!!!!!!!!!!!!!




!!!!!!!!!!!!!!!!!!!







LOLOLO!!!!! CRY!!!! CRY!!!! CRY HONKEY CRY!!!!!!!!!!]

I feel so

trapped

by this house, so helpless. I don't know what to do.

[KILL YOURSELF!]
We live in a

metro area

.

[LOLOLOL!!!! BEEEEP!!!! "METRO AREA" !!!!!LOLOLO!! "Chaz I want to move to the 'metro area' so I can live like Sex and the Shitty! Will you take me?", "Of course I will buttercup! We are upper, middle, upper, middle, UPPER, UPPER class white niggers and DESERVE the privileged to live in thy METROOOOOooo area!" .... LOLOLOL! LOOK MOMMY WE LIVE IN THE 'METRO AREA'! WERE ALL GROWN UP NOW! ARENT YOU PROUD.. WE KNOW HOW TO HAIL A CAB AND RIDE THE SUBWAY TRAIN! BEEMEEEP!]

My now-husband

[lol! I sense some RESENTMENT!!!]

bought this house

[no, no nigger! HE didnt BUY jack shit! He BORROWED it..youll see]

, an not-updated 1940s ranch

[ROTFLMAO!!!!!!!!!!! A RANCHER!!!!!!!!!! wheres that pic.... oh here it is, foudn it!]






[Aye bitch! Dat bee your husband in that picture? LOLOLOLOL!!! Nice rancher!]


, 1,100 sq. feet, 2 bed, 1 bath, in a cute neighborhood but

terrible school district

[Funny how the white-niggers seem to 'buy' houses in the GHETTO without thinking about the fact that they're IN the ghetto! Only when its time for junior to go to school do they realize that they are in the NIGGER SECTION of the city...or excuse me, 'metro area' -- then they seem to 'get it' "SHIT Penlope, theres A LOT OF NIGGLETTES at this school! Where did they all come from?! Were we blinded by our debt notes and housinbg bubble delusional dreams of riches and baboonery? .. I dont understand! We're WHITE, bad things dont happen to us! The banks OWE US goddamint! Us good white people keep them in business! HEAR ME ROAR!"]

in 2007 for $225,000.

[Yep, a QUARTER MILLION DOLLARS for a 2 bed, 1 bath fixer-upper piece of shit in the sunflower-seed ghetto..i mean 'metro area'...yep that sounds reasonable..]

We were dating at the time, but he was, in a financial sense, a single guy who, in his mid 30s, felt ready to buy a home.

[..though iddly he didnt actually HAVE THE MONEY TO "BUY" said 'home' (honkey-speak for 'house')]

He wanted more space

[MOAR SPACE!!!!!!]

than an apartment, he wanted a yard

[MOAR GRASSSS!!!!!]

, he liked the neighborhood

[MOAR NIGGERS!!!!]

; he picked his home

[goddam honks just CANT bring their faggoty asses to say the word "HOUSE' can they..]

out on his own and intended to live here, at least in the short term

[lol..not so fast there buddy..]

, on his own. Plus, what did the schools really matter?

[classic! I love this! Yupps 'buy' without thinking about the FUTURE! They brag and brag and braaaagg about thier 'townhome' in the 'metro area' until its time to send their sheeplettes to the chocolate-facotry, I mean elementary school]

It was 2007, people were buying and selling houses all the time, [well garsh darmut, if 'people' were ALL DOING IT, sheeit might as well join the herd and do da cupid shuffle to! Break you off a plate, get you some bussquits and gravy, piece a watermellon, collar green, candy yam, mmmm hamburger, a piece of BREAD, a ham-hock, a little bit of salami, some sauerkraut, saaaaarrrrdine! hmmm yeah yeah honey EBBYBODY DOIN IT! JAWN INN!]


and if he did end up with a wife and kids down the road, he'd be able to sell this place and

probably make a profit, too

.

[OR

NOT

NIGGER! -- oh but you thought the banks said "WHITE-NIGGER PROFIT CENTER" Iz dat what you thought you saw? iz DAT what you 'tot you saw!?]

He put 10 percent down and borrowed the rest at 6 percent interest.
Fast-forward to 2011.
We married

[OF COURSE YOU DID! Your dream-boat told you he was "WORTH" the total amount of his DEBT! And your DUMBASS fell for it! "Hey baby I got 250K worth of BILLS - you wanna git wit dis?" ... "oh hellls yeah! youse a rich nigga!"

], and for the first time in my life, in my mid 30s, I became a homeowner through marriage.

[AND YOU WENT ON A 8 MONTH INTERNATIONAL ELECTRONIC BRAGGING CAMPAIGN facebooking, emailing, texting, and meepinf you i-Friends about how you 'got a main with a house that was 'worth a quarter mil']

We now have a two-year-old, and another due shortly.

[OF COURSE YOU DO! YOU MARRIED A BALLER! or so you monkey ass THOUGHT! OR was the clock ticking -- did all those years in college burn up your natural time to select theRIGHT mate to reproduce with? Uh Oh, mid-30s, womb collapsing fast! HURRY pick ZETA ORC with BIGGEST DEBT to mate with!]




[YOU GO GIRL!]

My husband makes a modest salary

[read struggles to pay the bills]

and I stay home full-time to care for our son

[read struggles to pay the bills]

. I stay home full-time because we both think it's the right choice for our child and because I pulled such crap salaries anyway

[read struggles to pay the bills AND AM A SHAMELESS WHITE NIGGER VON NIGGERSFILTH!]

, we both agree that the stress and chaos of me working full-time to basically cover the cost of day-care and gas is ridiculous.
[YES WORKING IS REDICULOUS! LETS BORROW INSTEAD! WE'RE 'APPROVED'! YES!]
We are able to pay the mortgage in full every month.

[read we're able to pay the INTEREST on the mortgage ONLY every month, not ANY of the principle]

And, lest what follows is about to sound like a whine (and it will), life is good -- happy marriage, healthy kid, simple living, simple tastes and activities (a day at the park is a good family day for us), grateful for roof over our heads and food in our bellies.
[DUH-NILE]
Obviously, he unwittingly bought at the very top of the market.

['unwittingly'? or BIG LIPPED NIGGER GREEDILY! BLACK SAVEDGLEY!!!! "Honey they white man on the TV said the market is at the bottom and now is the right time for the good white people of America to 'buy', lets do it!"]

There are houses slightly bigger and/or slighter nicer than ours selling in our neighborhood right now for $160,000

[OH! HERE WE GO WITH THE SHEEPLE JEALOUSY!!! "WAAAAAHHH WAAAAAHHH HOW COME THEEEEY GOT A BETTER DEAL THAN US!!! NOT FAIR! NOT FAIR!!! I WANT ONE TOO! I WANT A DO-OVER!!! WAAAAHHHH! IF WERE GOING DOWN, THEY GO DOWN TOO!!! WAAAAAAHHH! BACK IN THE BARREL WITH US!!!]

-- $65,000 less than he (and, by default, now we) paid ... and remember, these are houses that are slighter nicer/bigger, too. [WHHHHHAAAAAAAAAAAAAA!!!!!!!!!!!! THEY GOT A NICER/BIGGER LOLLIPOP THAN MINEZ!!!!!!!! WAAAAAAAAAAHHHHHHHH!!!!!!!!]



When the market crashed and it became clear we might

['might' nigger?]

be stuck here for at least 5 years (until son enters kindergarten, when school situation might force us to move, even at an awful loss

[BWUAHAHAHAHAHA!!!!]

),

we decided to put $35,000 into the house in repairs.
We put on a new roof (desperately needed), replaced 50-year-old drafty, energy-wasting doors, we updated the out-of-date (and borderline dangerous) 1940s wiring, and we added a half-bath.

The half-bath (all 15 sq. feet of it) was a little bit of a splurge, yes, but we have tons of family/guests who stay with us for days at a time, etc., and even if we lose a little on the half-bath in the long run, I am grateful for the occasional private place to pee.

[TRANSLATION: GOOD WHITE HONKEYS CANNOT BE SEEN HAVING ONLY ONE BATHROOM AS THAT IS NIGGARDLY!!! MUST PAY 15K TO GET 1/2 BATH TO PLEASE OTHER WHITE-NIGGER COUNTERPARTS! B333333P!!!! FUCKING WHITE-PRIDE ORANGUTANGS!!! LAAAWD FORBID MR. AND MRS. WHITE ONLY HAVE ONE BATHROOM IN THIER QUARTERMILLION DOLLAR SHIT-HOLE!!!! LOLOLOL]

To get the $35,000,

we borrowed another $20,000

and paid $15,000 in cash.
Even before the renovation, needless to say the house is underwater.

[But I did it anyway because the best way to put out a fire is to drown it in dynamite]

Because we are underwater BUT could (and still can) make our payments fine and weren't at risk of default, we qualified for a refinance under Obama's HARP plan. Our bank reduced our interest to 5 percent. I was expecting lower, but took it. That's what we just signed.
While my husband's not the frugal warrior I am. We do fine.

[do weze?]

No car loans. No student loans. Pay off credit card in full every month. We make max contribution to his 401k every paycheck, and also put $750 into savings a month.
[notice how the $250,000 DEBT is conveniently left out in the doublethinking 'we do fine' statement]
I just feel like he made an enormously bad decision buying this house.

[BEEEP BEEEP BEEEEEP
BEEEP BEEEP BEEEEEP BEEEP BEEEP BEEEEEP BEEEP BEEEP BEEEEEP BEEEP BEEEP BEEEEEP BEEEP BEEEP BEEEEEP BEEEP BEEEP BEEEEEP BEEEP BEEEP BEEEEEP BEEEP BEEEP BEEEEEP BEEEP BEEEP BEEEEEP BEEEP BEEEP BEEEEEP
BEEEP BEEEP BEEEEEP
BEEEP BEEEP BEEEEEP
BEEEP BEEEP BEEEEEP BEEEP BEEEP BEEEEEP BEEEP BEEEP BEEEEEP BEEEP BEEEP BEEEEEP BEEEP BEEEP BEEEEEP BEEEP BEEEP BEEEEEP BEEEP BEEEP BEEEEEP BEEEP BEEEP BEEEEEP BEEEP BEEEP BEEEEEP BEEEP BEEEP BEEEEEP
BEEEP BEEEP BEEEEEP !!!!

"
I just feel like he made an enormously bad decision buying this house."
"
I just feel like he made an enormously bad decision buying this house."



What this BITCH *MEANS* to say is "I FEEL LIKE *I* MADE AN ENORMOUSLY BAD DESICION MARRYING THIS WALKING UNDESCENDED TESTICULAR ABORTIONITE!" -- dont blame the house you goddam cunt! You MAD becasue YO' ASS chose a goddam MARK for a 'husband'! *YOU* made the bad decision you tits for brains fag-hag. You though you has a BAUWS! Now you're all salty..yeah..]



Obviously hindsight is 20/20 regarding what happened to the economy in 2007.
[NAW NIGGER! NEMESIS foretold it in 2005! You just didnt listen to him becasue he spelt 'LIFETIME OF FUCKING DEBT' wrong in one of his videos]
I feel so stuck.
[YESSSSSSSSSS!!!!!]
I don't like the house
[YESSSSSSSSSS!!!!!]
-- it's not what I would have picked out for either location nor style reasons, and I am stuck living in a house someone else picked out.
[YEEEEEESSSSSSSSSS!!!!!]
And I don't like how it was financed
[YEEEEEESSSSSSSSS!!!!!]
-- Now that I know more about banks ...

I never would have only put 10 percent down on a house,

and

I resent him

for doing so.

[YE

EE

EEESS

SS

SSS

SS

!!!

!!

]
I never would have bought a house at the top of my price range.

[YE

EE

EEESS

SS

SSS

SS

!!!

!!

]



I never would have bought a house thinking I'd sell it in a few years if needed.


[YE

EE

EEESS

SS

SSS

SS

!!!!

!!!

!!

!!

]

I never would have bought a house that needed work done unless it was a major steal.
[YE

EE

EEESS

SS

SSS

SS

!!!!!!

!!!!!!

!!!!!!!

!!

]

And now, signing the refinance papers, which was my first experience with a closing, I saw for the first time what interest means over a 30-yr-mortgage. It's no steal. If we stayed in this dumb place for 30 years and paid the whole thing off, it'd be close to paying

$400,000.

How the hell is this different than buying a couch on a credit card and ending up paying almost 2x for the couch because of interest that collects month after month if you don't pay the card off?
If we must stay here longer than five years, his bad decision of 2007

[read YOUR bad decision to marry this LOSER!]

will continue to extract its price, as we'll have to pay for private school kindergarten. The local public elementary is actually that bad -- gang problems in the 5th grade, etc.
[ROTFLMAO! LOLOLOLOL!!!! "OHH LAWD!!! I GOTTA SENDS MAH LIL CHITTLENS TO DA GANG SCHOOL!!! BUT EYES GOT A MILLION DOLLA RANCHER!!! LOLOL!!!!!



BRAKE YO SELF YUPPIE! BREAK YO SELF!!!]
I just don't know where to go from here.

[smoking cox would be a good start..]

I feel like we're going to be trapped here forever. [and you shall be you white nigger, that is guranteed --- you know I find it facinating that the VERY FIRST WORDS on a mortgage go somethin' like this: "

30-year

mortgage"..... hmmmm what could be the 'hidden in plain sight' clue here?! The part about ***30 YEARS***!!?!?!?!?!?!?!?! Did they miss the part called 30 years? THIRTY YEAAAAAARZZZZZ?!?!?!?!

30 30 30 30 30 30 30 30 30???

DEAR YUPPIES!


IM ABOUT TO KICK FLAVA!

GATHER 'ROUND NOW!


CHECK THIS OUT:



"30 YEAR DEBT-GUARANTEE!!!! ITS A DEAL NIGGA!"
[YE

EE

EEESS

SS

SSS

SS

!!!!!!

!!!!!!

!!!!!!!

!!

]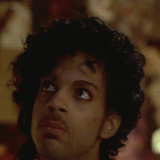 BITCH!]

I feel like one bad decision

[marrying an ORC!]

/really bad timing

[greed]

is going to haunt us for decades

[NATURAL JUSTICE! / LAWS OF NATURE]

.

I feel a lack of control because I wasn't the one who signed up us for this.

[youre just the one who CHOSE to MARRY INTO IT!]




I am confident the next home we live in will be one we both like and one that is financed differently.

[KEEP DREAMING NIGGERCLAUSE! Your 'next' 'home' is going to be moms cellar!]

But that next home

[FOR THE LOVE OF SATAN! LOL! "HOME" "HOME" "HOME"!!! LOL GODDAM WHITE MONKEYS! ITS A HOUSE! A BOX! 4 walls and a roof!]

just feels so far away.

And here I am, hanging the laundry out to dry and shopping at Aldi,

[ROTFLMAO!!!! IM UPPER MIDDLE MIDDLE UPPER UPPER CLASS!! WHY AM I SHOPPING AT ALDI!!!! WWWWHHHHYYYYYYYYYYYYYYYYY!!!!!!!]





and when I look at those refinance papers, it almost (almost) feels so pointless.

I am enormously frustrated
,

resentful
,

feel trapped
,

hopeless
, etc., like there's this

enormous albatross that keeps me from living
the frugal/simple life the way I think it should be lived

[WOOOOOOOAHH bitch! WHAT!? "Frugal simple life"! LOLOL! Were you 'frugal and simple' when you took out $14,000 to ADD A 1/2 bath to 'your' 'home'?!?!?! LOL! "FRUGAL AND SIMPLE!" LOL! MY ASS!!! LOL! The fucking LAST thing you white nigger cattles can do is live frugal and simple! Your white keeping up with the Niggz disease ALWAYS gets the best of you! 1/2 bath
1/2 bath 1/2 bath 1/2 bath 1/2 bath 1/2 bath 1/2 bath gotta gitttt da 1/2 bath dont wanna be called a nigger 1/2 bath 1/2 bath 1/2 bath 1/2 bath eyes a good white person 1/2 bath 1/2 bath 1/2 bath 1/2 bath eyes lives simple and frugalz 1/2 bath 1/2 bath 1/2 bath kill me somebody please 1/2 bath 1/2 bath 1/2 bath]
.

Yes, I knew all this marrying him and no, don't regret marrying him.







[HOE, which one is it?! You're writing this long bitch-made letter because you say you resent your husband on one hand, then in the next doublethinking breath you say "I dont regret marrying him"





DUH-NILE! DUUUHHHHHHHHHHHHHH-NILE!





DUUHH!!!!!]


Like I said,

he is otherwise financially responsible

[OH EXCEPT FOR HIS 250K debt that is, but other than that hes a boss, no seriosly, 250k will only take him about 60 years to repay, well be 90 then and live like princes... fucking black princes! oooohhhh lawd change gon' come.... thanku jebus]

and I acknowledge this particular case did also involve some bad luck.

[yep -- blame it on 'bad luck' -- anybody except YOURSELF!]

I feel guilt over feeling so angry about the house.
[READ "BEING MARRIED TO HIM! AND WANTING TO DUH-VORCE HIM!!!
DUUUUHHHHH-VORCE!!!
DUUUUUUUHHHH-VORCE!!!!!
OOOHHHH MON' YESSA MISS CLEO SEE DUH-VORCE!
DUH-VORCE INYA FUTURE HONEY!
DUUHHH-VORCE!
T'INK 'ERE NOW:



DUHH

-GREE


DUHH

-NILE


DUUH

-VORCE
DUUHH!!!

]
Should I just accept I'm screwed for life with real estate?

[HONKEY VISION! keep calling your problem "REAL ESTATE" cunt! "Real estate" is not your borblem! Your willfull decision to PASS hard working MEN when you were younger in favor of BOYS BURDENED WITH DEBT PRETENDING TO BE RICHE` is your problem! ..but you ALREADY KNOW THAT DONT YOU! -- your HATRED for your orc husband is laced throught your entire pathetic too-late letter... but even now you lack the heart, sense, and brain power to call a nigg a nigg! YOU MARRIED A LOSER CAUSE YOU THOUGHT YOUD BE RICH! IT BACKFIRED - NOW YOU'RE LOOKIN AT DA FRONT DOOR ready to BOUNCE... DIE YUPPIE DIE!!!! HINDENBURG YUPPIES! BURN! BURN BUUURRRRNNN!!!!]

Should we walk away from this stupid place and rent something for half the price?

[AS IF YOU CAN "WALK AWAY" form this debt! LOL! What will your honkey friends think of you if you 'downgrade' to renting with the niggz!?]

I can't believe what a joke home ownership and mortgages are.

[WOOOOOOOOAAAAAHHHHHHH!!!!!





HOLD ON!





YOU JUST WONT QUIT WILL YOU?





I *LOVE* this DOUBLETHINKING!





"HOME OWNERSHIP" and "MORTGAGE" ARE ****NOT**** THE SAME THING!




Something you white-SLAVES never seem to comprehend and conveniently forget time after time. I LOVE how you 'damn' BOTH *AS IF* they are the same thing!!! FOOLS! HOME-ONWERSHIP is NOT a joke! BUT thats ONLY for the 1% who WORK AND SAVE and buy their *HOUSE* with *CASH* -- do you think thats difficult? Well guess what, they you will NEVER OBTAIN IT! Welcome to reality! You dont get a Lambroghini unless you work for to get one. You dont get a 'home' as you call it UNTIL you WORK for one! NOT THE OTHER WAY AROUND! IMBECILLIA!!!!!!!!!!]



I want to save a massive amount of money and buy a well-priced small house so that I can deal with

borrowing from a bank

as little as possible, if at all." --annon
[on that note enjoy your duhvorce proceedings]
--- hives
....
Well there you have it!
Things too look for/observe next:
THE DUHVORCE rate and amplification of housing bubble yuppies SPITTING UP due to the FINANCIAL DEBT STRESS of their "DREAM-HOMES" going up in flames.
watch!
OH ITS GONNA BE GOOOOOOD!
HOW GOOD?
THIS GOOD:
[

A

H

H

HHH

H

H

H

H

H

HHH

H!

!

!

!!

]
.....
And as usual, NEMESIS warned them YEARS BEFORE THE BUBBLE!